The jeans that always fit
With the perfect fit, innovative materials, and the right amount of stretch, your new pants will work for your lifestyle!
Tim Budesheim IFBB Pro
"I finally found a pair of jeans that are not only stylish and comfortable, but also fit just perfectly!"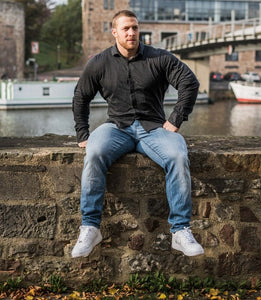 Shagel Butt
"I don't know much about pants. But my Aesparels fit perfectly and don't pinch my groin ;)!"
Robert Förstemann Olympia track cyclist
"The first time I put on a pair of jeans from Aesparel, I was absolutely thrilled!"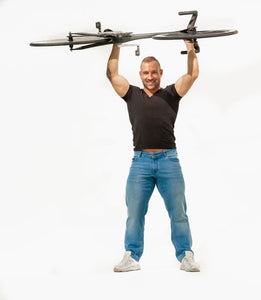 Petra Arvela - Spartan Pro Athlete
"Finally a pair of jeans that fit really well everywhere and don't restrict my freedom of motion."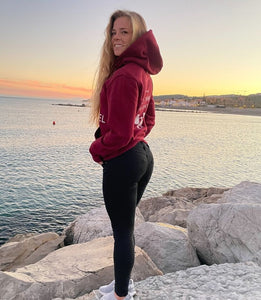 Marc Nzechoa - NFL Linebacker
"Fit & quality are awesome. Perfectly made for athletes. Love the brand!"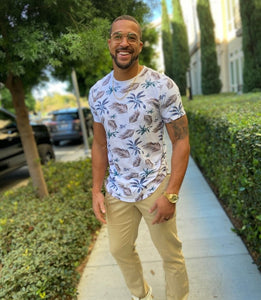 Flo Bauer - Olympic bobsledder
"If you're like me and can't find a pair of jeans that actually fit, I can only recommend Aesparel."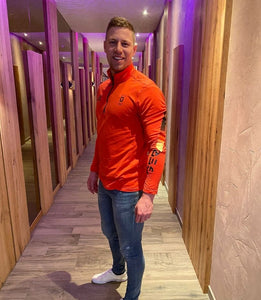 "Tried them on and knew right away — that's it."
Here you'll find exactly the fit that you've been looking for — like 20,000 others!
̨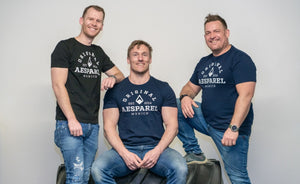 Your pants without compromise.
Aesparels are made to reliably accompany you every day, no matter what life throws at you, for years to come.
Your new favorite pants — at your doorstep in no time!

Delivered to your doorstep in no time.
No long waits, thanks to free express shipping to many destinations.

Free returns
No worries about ordering the wrong size.

Fast customer service
No matter the issue, our team will help you quickly.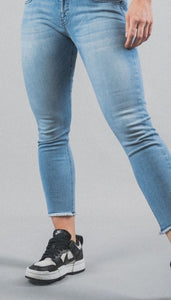 Details
The attention to detail on your jeans will let you look your best in any situation.
"Crazy good quality!"
Over the years, more than 20,000 customers have been thrilled by our quality and workmanship.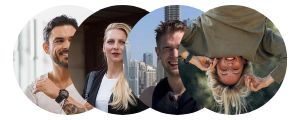 4.9/5.00 - 1011 reviews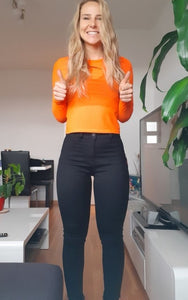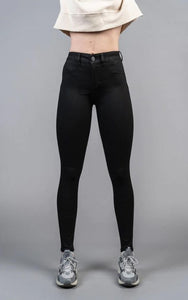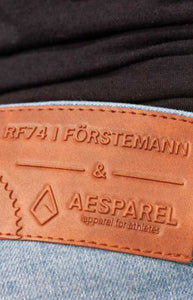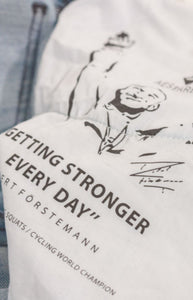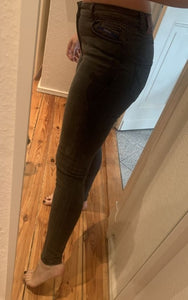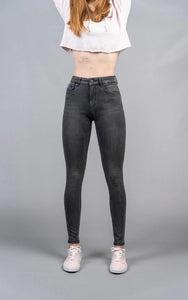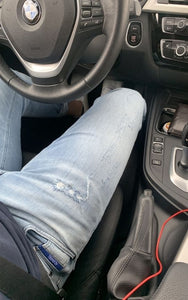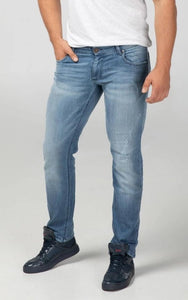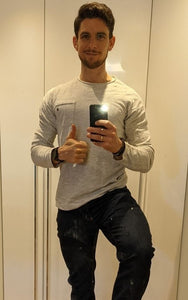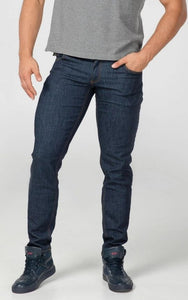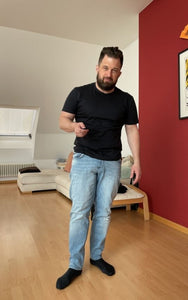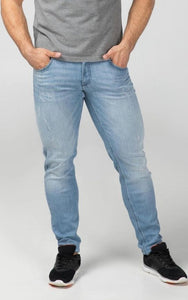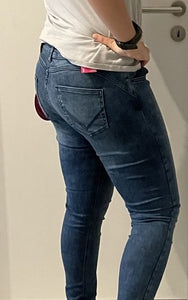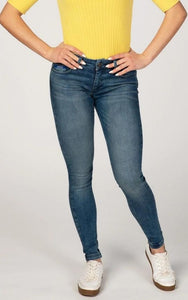 "I love these pants!"
"I ordered size 28/30 (following the size calculator) and it fit really well BUT because I like a tighter fit at the waist and hate belts, I decided for the 27/30. Bullseye!" (PURE BLACK HIGH WAIST)
"After the first try-on, I was already thrilled"
"I have tried tons of different brands and really had to convince myself to spend so much money on a pair of pants, but what can I say — their claims really are true! The first jeans that really fit! I can easily squat in these without revealing my dude cleavage, which usually happens to me because I have to buy two waist sizes too big in order to fit my legs." (STRAIGHT FIT MEN'S JEANS - RUSTY JAY (VEGAN))"
"Great fit!"
"You can squat in these and they really give your booty a nice look ;) Unfortunately I could only upload one picture here. In the high waist, I order one size smaller, because the amount of stretch is always a matter of personal preference." (BODY FIT HIGH WAIST WOMEN'S JEANS)
"Super comfortable great quality"
"I got the pants today, am totally thrilled — they fit like a glove, super comfortable, great quality. Once I tried them on I didn't want to take them off again. I immediately ordered another pair. Great Job Team Aesparel! I will remain loyal to you and you have won a new regular customer." (STRAIGHT FIT CHINOS - BEIGE)
"Pure freedom of movement!"
"I have never felt more comfortable in a pair of jeans.... Total freedom of movement and the fit is optimal! And they just look stunning! Thank you for such an awesome product"
"Absolutely ingenious"
"Absolutely brilliant. Like a second skin. Nothing pinches. Full range of motion, now also with jeans. I'm thrilled."
"THEY FIT"
"So there's a reason why all my jeans have only come from Aesperel for years: THEY FIT. The fabric is great, they're cut for people with trained legs and even look good with bigger thighs and calves, and not like a sausage. The service is also sensationally good!!!"
"Very comfortable!"
"Super nice color, great cut, although it is not a high-waist, it sits snugly at the lower back and offers no unwanted peeking. Very comfortable, super soft and stretchy!"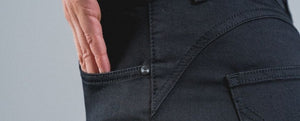 Soft on your skin
Thanks to very high quality fabric and the best workmanship, your new jeans feel like a hug for your legs
Comfortable to wear
Whether on rest day, on the couch, or on the way to work by bike, your jeans can do everything with you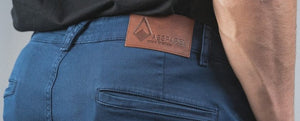 Military Grade Material
Innovative military grade materials mean you'll never have to worry about rips in your jeans again