Product description
THE BODY FIT THAT FITS YOU

✔️ Perfect athletic cut | More space at the thighs & glutes, with a close-fitting hip.
✔️ Body-hugging | Special seam design for a great figure.

✔️ Ultimate freedom of movement | Power-stretch denim — highly elastic and keeps its shape.
✔️ Super comfortable | Flexible waistband — no pinching, no slipping.

✔️ Exceptionally durable | Up to four times as rip- and abrasion-resistant thanks to military grade Cordura

®

denim.
✔️ Unique style | Five-pocket design and stylish details.

✔️ Special material blend | 70% Cotton| 25% Polyester | 5% Elasthane | Patch in genuine leather

FIT & WASH
BODY FIT HIGH WAIST: Figure-hugging, high-waisted jeans which fit perfectly at the waist and hips, with more space for your legs and glutes, cut slightly higher in the back. Ready for the balancing act that is life — just give them a spin!
3D: Iconic blue jeans look with stylish wrinkle effect.

As comfortable as leggings, yet made from genuine denim.
What size fits me?
Simply use our practical size finder under the size selector.
Who is AESPAREL?

AESPAREL is Axel, Basti, and Marco.
Through our passion for sports and our experience in the fashion industry, we developed a vision: everyday clothing with the same benefits we all love in our workout gear.


The results:
Jeans & everyday wear that accentuate your athletic build, fit perfectly, are super comfortable, and last a long time.
In developing AESPAREL, we've stayed true to our main principle:
GOOD THINGS NEVER COME FROM COMFORT ZONES!
Because it's always worth going the extra mile to achieve something extraordinary.
Whether it's in training or in our daily commitment to designing your ideal wardrobe.
When we founded the company in 2014, we never dreamed where the AESPAREL story would take us.
Today, we are proud to share our vision with over 30,000 dedicated social media followers, numerous international athletes, and over 10,000 customers in 32 countries.
Fit & Wash
BODY FIT: Body-hugging, skin-tight jeans which sit perfectly at the waist and hips, offer more room on the legs and buttocks, and are cut a little higher at the back. Ready for the balancing act that is life.

3D Timeless blue jeans look with a stylish wrinkle effect.

As comfortable as leggings but made from genuine denim.

Which size am I?
Simply use our practical size finder above the size selection.
Why are so many styles sold out?
With our large number of washes, sizes, and styles, it is unfortunately unavoidable that some sizes will sell out. To counter this, we would have to stock huge quantities, leading to a huge amount of remainders. This makes neither ecological nor economic sense.
And since Aesparels are extremely popular, we currently have to restock frequently to meet your needs.
To find out if and when your dream pair of jeans is back in stock, register on the product page and/or register for our newsletter (at the bottom of the page) and always be the first to receive information about new deliveries, products, and promotions.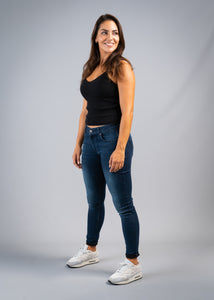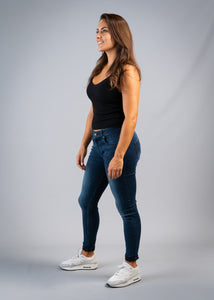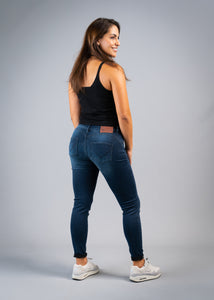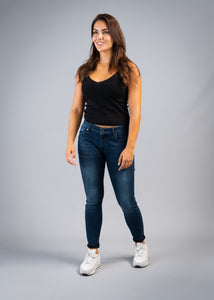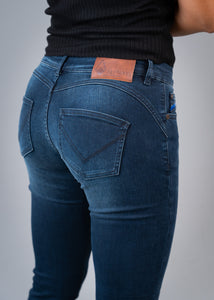 Tim Budesheim IFBB Pro
"I finally found a pair of jeans that are not only stylish and comfortable, but also just fit perfectly!"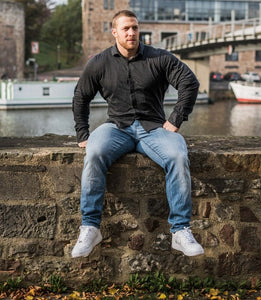 Shagel Butt
"I don't know much about pants. But Aesparel fits perfectly and doesn't pinch at the groin!"
Petra Arvela - Spartan Pro Athlete
"Finally, jeans that fit really well and everywhere. I can move as I want and am always happy about the awesome comfort."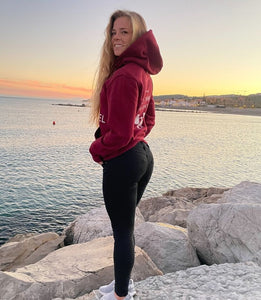 Robert Förstemann Olympia track cyclist
"The first time I put on a pair of jeans from Aesparel, I was absolutely thrilled!"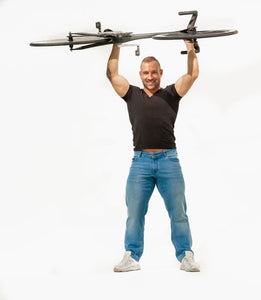 Marc Nzechoa - NFL Linebacker
"Fit & quality are awesome. Perfectly made for athletes. Love the brand!"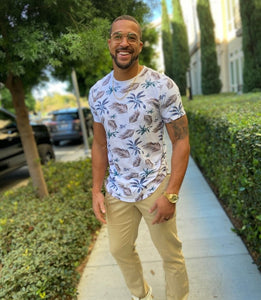 Flo Bauer - Olympic bobsledder
If you're like me and haven't been able to find suitable jeans, I can only recommend Aesparel.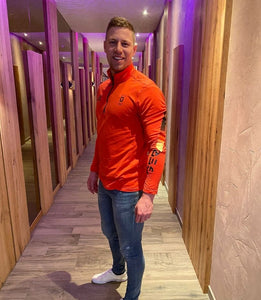 ̨
Athletic Fit is simply better
Here you'll find the fit you've been looking for. Stick with us, along with 20,000 other athletes!

Perfect fit
More space at the thighs and glutes. These pants fit you even if your physique doesn't conform to fast fashion norms. Highly elastic and they keep their shape.

Move like you do in your sweatpants
Finally, a pair of jeans that adapts to you and not the other way around. With total freedom of movement thanks to Power Stretch.

Super comfortable & great on the skin
Flexible waistband — doesn't pinch, doesn't slip down. No matter what you do, it feels like your jeans are giving you a hug.

Particularly durable
Super high quality denim made to reliably accompany you every day, everywhere, for years to come.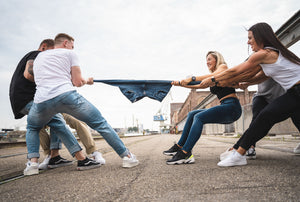 No more rips or tears

Breathable

Exceptionally high quality

Keep their shape

At your doorstep in no time!
With free express shipping via GLS, there's no waiting.

Free returns
Don't stress if you ever order the wrong size.

Fast customer service
No matter the issue, our team will help you promptly.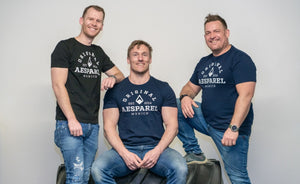 Your pants without compromise.
Aesparels are made to reliably accompany you every day, everywhere, for years to come.