Product description

There are plenty of great reasons to buy a gift card from AESPAREL:
The holidays are right around the corner or your friend's birthday is tomorrow and you're out of time to order them the perfect outfit.
You're looking for a personal, thoughtful gift, but don't know what size to get or which colors they like.
You're organizing a group gift, and after a week of discussion in the group chat, you still haven't figured it out.
No matter what the occasion, with an AESPAREL gift card you're golden: Just choose your desired amount, check out, print out the voucher, and if you're extra motivated, put a pretty ribbon around it and you have the perfect gift. From AESPAREL, with love!
The voucher code will be sent to you by email. You can print out the voucher pictures from our shop or you can create your own personal packaging.
DOWNLOAD our gift card template.
Why are so many styles sold out?
With our large number of washes, sizes, and styles, it is unfortunately unavoidable that some sizes will sell out. To counter this, we would have to stock huge quantities, leading to a huge amount of remainders. This makes neither ecological nor economic sense.
And since Aesparels are extremely popular, we currently have to restock frequently to meet your needs.
To find out if and when your dream pair of jeans is back in stock, register on the product page and/or register for our newsletter (at the bottom of the page) and always be the first to receive information about new deliveries, products, and promotions.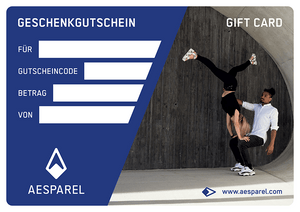 Tim Budesheim IFBB Pro
"I finally found a pair of jeans that are not only stylish and comfortable, but also just fit perfectly!"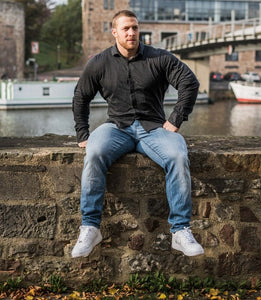 Shagel Butt
"I don't know much about pants. But Aesparel fits perfectly and doesn't pinch at the groin!"
Petra Arvela - Spartan Pro Athlete
"Finally, jeans that fit really well and everywhere. I can move as I want and am always happy about the awesome comfort."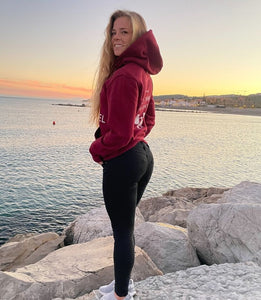 Robert Förstemann Olympia track cyclist
"The first time I put on a pair of jeans from Aesparel, I was absolutely thrilled!"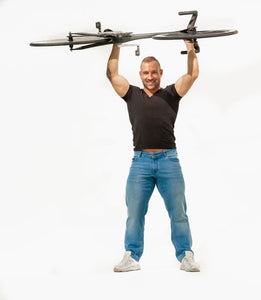 Marc Nzechoa - NFL Linebacker
"Fit & quality are awesome. Perfectly made for athletes. Love the brand!"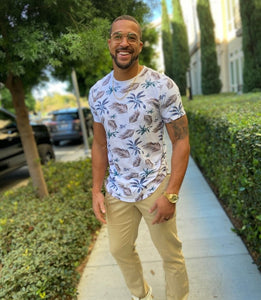 Flo Bauer - Olympic bobsledder
If you're like me and haven't been able to find suitable jeans, I can only recommend Aesparel.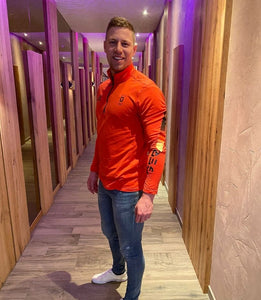 ̨
Athletic Fit is simply better
Here you'll find the fit you've been looking for. Stick with us, along with 20,000 other athletes!

Perfect fit
More space at the thighs and glutes. These pants fit you even if your physique doesn't conform to fast fashion norms. Highly elastic and they keep their shape.

Move like you do in your sweatpants
Finally, a pair of jeans that adapts to you and not the other way around. With total freedom of movement thanks to Power Stretch.

Super comfortable & great on the skin
Flexible waistband — doesn't pinch, doesn't slip down. No matter what you do, it feels like your jeans are giving you a hug.

Particularly durable
Super high quality denim made to reliably accompany you every day, everywhere, for years to come.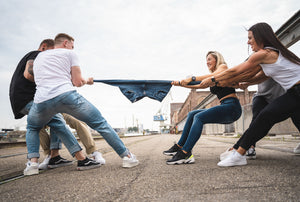 No more rips or tears

Breathable

Exceptionally high quality

Keep their shape

At your doorstep in no time!
With free express shipping via GLS, there's no waiting.

Free returns
Don't stress if you ever order the wrong size.

Fast customer service
No matter the issue, our team will help you promptly.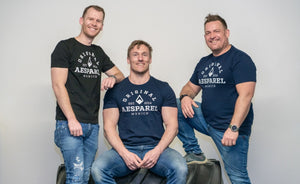 Your pants without compromise.
Aesparels are made to reliably accompany you every day, everywhere, for years to come.