"Finally a pair of jeans that fit really well. And that fit everywhere. I can move as I want and they don't slip down, and they're just super comfortable."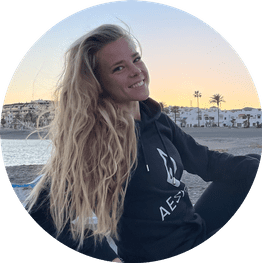 As a successful athlete, Petra Arvela knows how hard it is to buy pants. They're too tight on the legs, too wide at the hips, and even then, they're still quite uncomfortable. She recently tested our AESPAREL jeans...and was THRILLED!
Certified personal trainer, steeplechase runner (Spartan Pro Team Spain), and coach on the Sat.1 show "The Biggest Loser"






A perfect fit at the bum thanks to special seams.

Power stretch - highly elastic and keeps its shape.


Rated 4.9 By 492 Customers
Body hugging. Skin-tight. Perfect fit at the waist and hips. Ready for the balancing act that is life.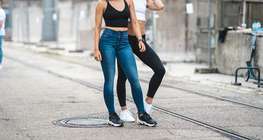 Conjures up a stunning silhouette. Perfect for feminine curves. This trendy look is guaranteed to flatter your figure!

Use our size guide to find your AESPARELS in the right size.